5 consumer profiles impacting Activewear Trends in 2020/21
Shalini singh
Sun, 01/12/2020 – 22:25
Indoor Generation: Consumers prefer home gym
Thanks to technology, we're now living in an era of food-delivery apps, online shopping, binge-watching on-demand television shows, and work-from-home flexibility.
In this world of convenience and tech-connectedness, why do some people report feeling sluggish, depressed and even perpetually sick?
Based on our research more than 68% of consumers said they would prefer the home gym system rather than visiting the gym center. According to the recent study, more than 90% of people in the USA live at home, the less physical activity and rise in homely comfort would further demand the soft sporty style and fluid fabrics.
Consumers spend 90% of our time indoors and our homes are so well insulated that not enough fresh air and daylight can get in. Today, 84 million Europeans currently live in buildings so damp and moldy that they are a potential threat to physical and mental wellbeing.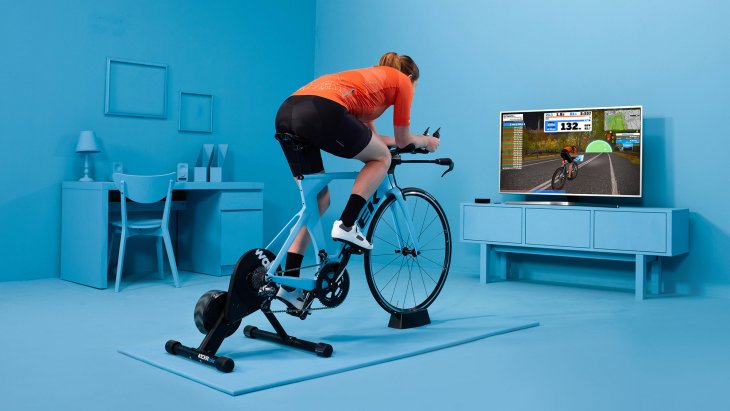 The resulting poor indoor air can provoke a whole range of illnesses from headaches and sore eyes to allergies, asthma – and worse. People are 40% more likely to have asthma when living in a damp and moldy home. 
Brands need to work on indoor activewear where fabrics could provide you the possibility to allow fresh air and breathable and damp drying tech.
Nomad consumer-
Demand for the Activewear with utility and technical details are now must-have for on the go consumers.
The digital nomad's demand for clothes that are highly comfortable with sports features while doing any activity, thus from the last few seasons, big pockets, elastic knot details became essential merchandise for a way to carry their big sized mobiles, purse, and few other daily essentials. The growth of the Utility fashion trend has also fueled the demand for the utility-active wear category. The technical utilitarian based sport parka will be an essential item for the winter season. Big front and back pockets also add the style statements.
Extreme outdoor sports. Outdoor apparel, such as weatherproof jackets, raincoats, hiking boots, adventure-ready accessories, and utility pocket pants, has been appearing as much in big cities as in natural habitats. The rise of this new functional dress code is considered by some fashion experts to be a new form of escapism from the urban and digitized world signifying a growing desire to connect with nature.
As the lines between working out and "going out" are blurring, future activewear has evolved into balancing functionality with fashion. From metallic colors to leggings with zips and pockets, the demand for hybrid sportswear pieces is growing strong. In fact, searches for leggings with pockets are up 180% over the past 3 months while searches for "zip leggings" have risen by 76%.
Yoga culture
According to Lyst.com:- The rise of yogic culture over the last two years has resulted in a 42% increase in the number of yoga-related products sold through Lyst. 
Fashion searches for yoga clothing have increased significantly with the demand for "yoga leggings" specifically up 36% month on month. More than 32% of activewear shoppers on Lyst opt for colors when buying yoga wear pieces.
According to online searches indicate that pastel colors especially light blue, baby pink, lilac, beige and white – have gained traction and are frequently being used in "yoga" searches.
Backpackers- Rise of bicycle sports
In the US, the UK and other European companies there is a 26% rise in bicycle pack related activities that are expected to rise in the next two years. In a world concerned about sustainability, pollution, health, and convenience, perhaps the tech-forward answers to today's commuting problems are electric bikes.
The growth of the electric bike industry also brings an opportunity to the fashion world to develop a new highly fashionable option for travelers to inspire them. 
Electric bikes are gaining popularity in Europe and Asia by storm, and big cities of the USA like Los Angeles and Atlanta possess a demand for the e-bikes on the streets, and the prospects of commuter adaptation seem promising. 
Key Takeaways:
Over these past years, there has been a decrease in the number of road race finishers in America as millennials opt for more non-competitive activities.
New running brands are being launched by athletes who want high-quality, technologically advanced sportswear.
These labels differentiate themselves from big sportswear companies by focusing on creating apparel specific to runners' needs and individual style.
Consumers look for the breathable and damp drying tech with the enzyme-free materials.
As the highly polarized consumers are on the rise it is an imperative practice to be a brand that could offer personalized sizes and fit.
From the last few seasons, bike shorts spotted emerging strong. While the trend seems growing as an alternative to the normal shorts this is becoming a key item.